Register for the Trade Show
The Annual SWWA Trade Show will be held Nov. 1 to 2 at TCU Place in Saskatoon. Be one of the 99 booths with access to the up to 500 or more attendees in the industry from all across Saskatchewan. The show takes place Wednesday, Nov. 1 from 4-8:30pm and Nov. 2 from 11am till 1pm. Included with the booth is two name badges, meal tickets for the food at the trade show and on Thursday am and Thursday lunch. Banquet tickets are extra. Also includes a spot in the supplier directory updated twice a year and electrical for the booth. Booth is 10 x 6.
SWWA Annual Conference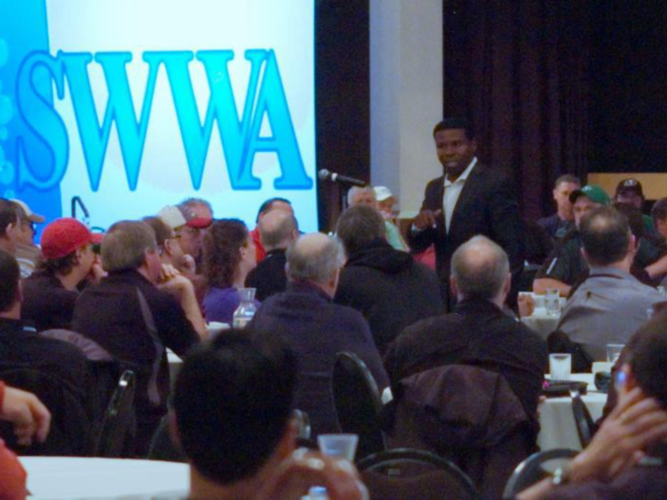 The Annual SWWA Conference takes place Nov. 1-3 at TCU Place in Saskatoon. The event is valued at 1.0 CEU's. To qualify for the CEU's you must attend all sessions each day. You will be asked to sign off that you did in fact attend the entire event and will then receive a gold sticker on the final day when the session finishes. An agenda will be posted once available. The conference fee includes all meals except for Wednesday Breakfast and Friday Lunch. Please note the banquet is included with the fee. The Annual Membership is no longer part of the conference fee - your membership expires on the anniversary date of purchase each year and needs to be renewed each year.