WaterAid Canada (SWWA Charity of Choice)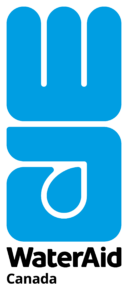 WaterAid Canada
WaterAid Canada is a leading Canadian Water charity dedicated to helping people break free from poverty and disease, unlock their potential, and transform their lives for good by improving access to safe water, sanitation, and hygiene. WaterAid's vision aligns particularly with SDG 6: ensure universal access to sustainable Water, Sanitation and Hygiene (WASH) services by 2030.
The Water & Sanitation Crisis - A Quick Overview
Worldwide, 771 million people lack access to clean drinking water while 3.6 billion people lack safely managed sanitation. The global water and sanitation crisis is one of the most pressing - yet wholly solvable - challenges facing communities and local governments in the developing world today. More than half of the world's hospital beds are occupied at any one time by people suffering from diseases related to water and sanitation, including diarrhea, typhoid, and cholera. Diarrhea, alone, kills more than 800 children under the age of 5 each day.
This is a crisis to which there are simple and cost-effective solutions that have the power to transform the lives of families and communities quickly and forever. WaterAid Canada believes addressing local water and sanitation needs provides a strong foundation for supporting broader poverty fighting efforts. By improving local access to clean water, basic sanitation, and hygiene education, the cycle of poverty and disease can be broken, making way for dramatic improvements in key areas of development such as child and maternal health, education, gender equality and local economic growth.
Beyond their humanitarian benefits, investments in water and sanitation also make good economic sense. According to the World Health Organization and UNICEF, every dollar invested in sanitation returns US$5.5 in increased productivity, while every dollar invested in drinking water supply returns US$2. Also, a recent report by WaterAid and Vivid Economics reveals that investing in safely managed water, sanitation, and hygiene services provides up to 21 times return on investment. WASH is integral to lifting people out of poverty, improving economic growth, and the fulfilment of human potential.
More information about WaterAid Canada can be found on their website www.wateraidcanada.com