WaterAid Canada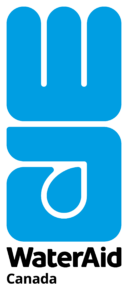 WaterAID CANADA is a leading Canadian Water charity dedicated to fighting global poverty by helping the worlds poorest gain access to clean water, basic sanitation and hygiene education. Our vision is simple Clean Water for All!
The Water & Sanitation Crisis - A Quick Overview
Worldwide, 768 million people lack access to clean drinking water, additionally 2.5 billion live without basic sanitation like toilets and latrines. The global water and sanitation crisis is one of the most pressing - yet wholly solvable - challenges facing communities and local governments in the developing world today. At any one time, half of the world's hospital beds are occupied by people suffering needlessly from water- and sanitation-related diseases like diarrhea, typhoid and& cholera. Diarrhea, alone, kills 2,000 children under the age of 5 each day.
This is a crisis to which there are simple and cost effective solutions that have the power to transform the lives of families and communities quickly and forever. WaterCan believes addressing local water and sanitation needs provides a strong foundation for supporting broader poverty fighting efforts. By improving local access to clean& water, basic sanitation, and hygiene education, the cycle of poverty and disease can be broken, making way for dramatic improvements in key areas of development such as child and maternal health, education, gender equality and local economic growth.
Beyond their humanitarian benefits, investments in water and sanitation also make good economic sense. According to the World Health Organization and UNICEF, every dollar invested in water and sanitation yield on average US $1 to $4 economic returns in terms of health care cost savings and increased economic productivity.
More information about WaterAid Canada can be found on their website www.wateraidcanada.com.
The SWWA raises funds though two major events the SWWA Golf Tournament and the Annual SWWA Conference and Tradeshow. To learn more about how you can support the SWWA's fundraising in support of WaterAid Canada contact Calle at the SWWA office.
Every issue of the Pipeline has a feature article fromWaterAid Canada on the work that we are a part of. If you would like to be more involved in the fundraising done by SWWA for WaterAid contact the SWWA office.
LAST YEAR WATERAID CANADA GAVE...
Be part of the difference that WaterAid is making with your support of the silent auction, 50/50 tickets at the golf tournament and annual conference.